Episode Summary:
On today's episode, Jose Ortega talks about accepting life's challenges and being ok with feeling uncomfortable while living with no regret and trusting the process along the way.
Show Notes:
Life's Choices (5:07)
Going against the grain (8:00)  
Challenging ourselves (11:31)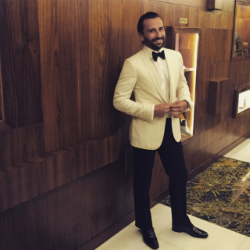 About Jose Ortega:
Jose "Pepe" Ortega is a first generation Cuban-American born and raised in Miami, Florida. Growing up in Miami, he enjoyed outdoor sports and activities as well as boating, fishing, diving, and other watersports. Pepe obtained a Master's degree in Accounting from the University of Florida and was later licensed as a CPA in the state of Florida and began his career at KPMG working in the Audit and Transaction Advisory practices. Pepe currently manages a real estate investment fund holding residential as well as commercial and office properties in South Florida.
After leaving the big accounting firm and with increased time flexibility, Pepe was able to diligently pursue various personal goals and interests including multiple Pilot licenses and certifications, becoming and ultra-marathon runner, get married, learn piano and grow his business. Needless to say, he keeps busy and time management remains a challenge.
Connect with Jose Ortega:
Website
Facebook
Instagram
Twitter
YouTube
Linkedin