Costa Rica Challenge
Uncover The Secrets To Leveraging The Power Of Adventure To Unleash Your Greatest Potential.
Apply to Attend
 Transformational 5 Day Adventure Challenge Experience
Imagine traveling through Costa Rica experiencing new adventures with an
amazing group of like minded impact-driven entrepreneurs.
You Are...
An Impact-Driven Leader and Entrepreneur
You are an awesome, open-minded individual.
You are prepared to challenge yourself.
You are excited about impacting
the world with your unique  abilities.

The Human Performance Academy For Adventure Seekers 
Join us on the adventure!
Are you ready to take a leap of faith?
You are about to become part of a larger mission to raise the consciousness of the planet. We call it conscious human performance and you know your soul has been leaning in this direction for some time now.
You are ready to take the next step. You are in the right place.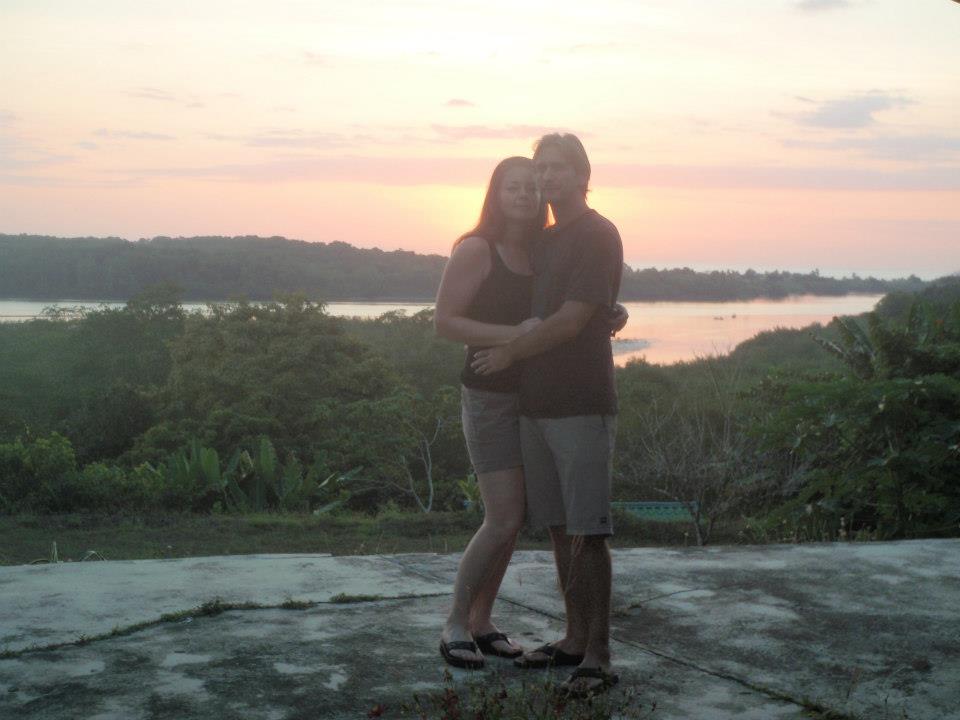 "The Challenge" is an exclusive invitation only event. 
Your first step to attending the Costa Rica Challenge is to schedule a selection interview call with one of our team members. 
Day 1
Consciousness
Connect spiritually and feel alive and awakened inside and out.
Day 2
Connection
Learn how to build deeply fulfilling relationships in your life.
Day 3
Contribution
Design a career or business that fully aligns with who you are.
Day 4
Commitment
Develop habits to perform at optimal mental and physical levels.
Day 5
Fun and Rejuvenation 
Relax and enjoy your last day in Costa Rica exploring and connecting with your new found friends
 
This is an all-inclusive retreat starting at $10,000.

 
From the moment you land, we will be taking care of you to make sure that you have the BEST experience possible. You will spend the days learning, growing, and playing, while creating deep life-changing connections with the amazing people around you. At night you will spend your time in a beautiful location, enjoy healthy meals, and deep meaningful connection.

How to Accept the Challenge

Submit Application
If you qualify, schedule an appointment for an interview.

Hold Interview
Talk with a Zerkers Challenge team member to see if you're a fit.

Team Review
Our team will review applications and determine who's the best fit.
What You'll Learn
Conscious Human Performance
Zerkers, Conscious Human Performance program focuses on awakening human potential in the areas of – Consciousness (Spiritual Fulfillment), Connection (Relationships), Contribution (Business & Career), Commitment (Health & Fitness) that will allow you to get the answer to the elusive questions:
How do I connect spiritually to feel alive and awakened?

How do I develop deeply fulfilling relationships?

How do I succeed at a career fully aligned with who I am?

How do I perform at optimal mental and physical levels?
Zerkers CHP (Conscious Human Performance) program aims to transcend the limitations found in traditional Educational Systems, Corporate Training, Business Consulting, Life Coaching, One on One Mentoring, Group Masterminds and Breakthrough Coaching programs.
What's Included When You Arrive
Five Days of Adventure and Personal Growth
Transportation to and from the airport 
​4X4 Overlanding vehicle with roof-top tent and shower 
Camping and cooking gear
​Daily meals (Breakfast, Lunch and Dinner)
Group adventures daily with trips to beaches, mountains, waterfalls, the rainforest, and more
Conscious Human Performance workshops that include daily educational talks, and group exercises. This includes all facilitated training. 
1 private hour-long coaching session
…and much more.
This is an adventure that unfolds the minute you arrive. The itinerary is fluid and flexible. Expect the unexpected and be ready for any challenge that arises.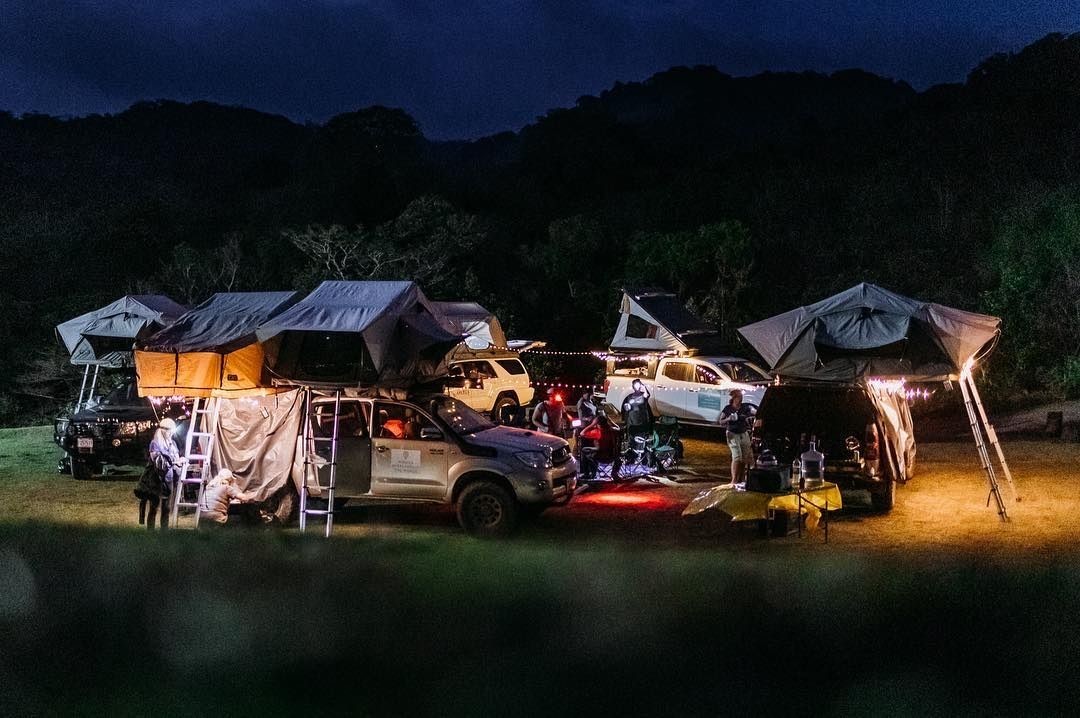 Your Home On Wheels For The Next Five Days
If you're into going wherever you want whenever you want Overlanding is for you. Your 4×4 vehicle will be fully equipped with all off-road and camping gear needed for any unexpected adventure. Experience an all inclusive road trip where you will always be in control of your personal adventure.
Wake and enjoy a healthy breakfast while preparing for a day of adventure and facilitated learning. In the afternoon, explore Costa Rica while participate in unique adventure challenges. Each night enjoy deep connections and personal breakthroughs before coming together for dinner overlooking Costa Rica's beautiful ocean and mountain landscapes.
Your

Challenge

Facilitator
Our certified Challenge Facilitators have completed an intensive six month program to prepare to bring you through each physical and mental challenge you will face during your time with us.  There is no challenge they can not help you overcome. During this Adventure Challenge, you'll have an incredible opportunity to connect with and learn from some of the most accomplished, brilliant and generous coaches on the planet. 
Jon Christian is the founder of Zerkers Academy. As a Certified Professional Coach (CPC) and "Conscious Human Performance Strategist", he specializes in teaching human performance techniques, and strategies that game-changing CEO's, Executives, and Entrepreneurs can use to immediately increase performance, engagement, leadership, health, and high-value connections.
An experienced coach, consultant, facilitator, and creator of high-impact coaching and training solutions, Jon has a passion for evolved educational experiences that impact human performance. His true enjoyment comes from helping others push and challenge themselves to step outside their comfort zones, pursue their legacies, and tap into what makes them feel alive and awakened inside.
The 

Challenge

 is Unlike Any Retreat You've Ever Attended.
At Zerkers Challenge retreat you'll experience Conscious Human Performance by participating in five unique adventure challenges which connect with the topics you'll be learning during your time with us. The experiences you'll have and your willingness to grow and challenge yourself will exponentially increase the results during your experience.
The Challenge takes place in one of the most exciting and beautiful locations in Costa Rica, the Puntarenas Province, just a short plane ride from many major US cities. You'll experience a tropical setting, adventures, beaches, mountains, and even a few monkeys.
Tucked away in the heart of Costa Rica, the magnificent natural beauty you'll experience during your time with us provides the perfect space for the growth, connection, rejuvenation and play that you'd expect to find at the best retreats in the world.
At The Challenge, the days are made for Adventure. You'll take part in unique challenge experiences we have planned for you, in addition to things like hiking, zip lining, water sports, and many more adventure activities.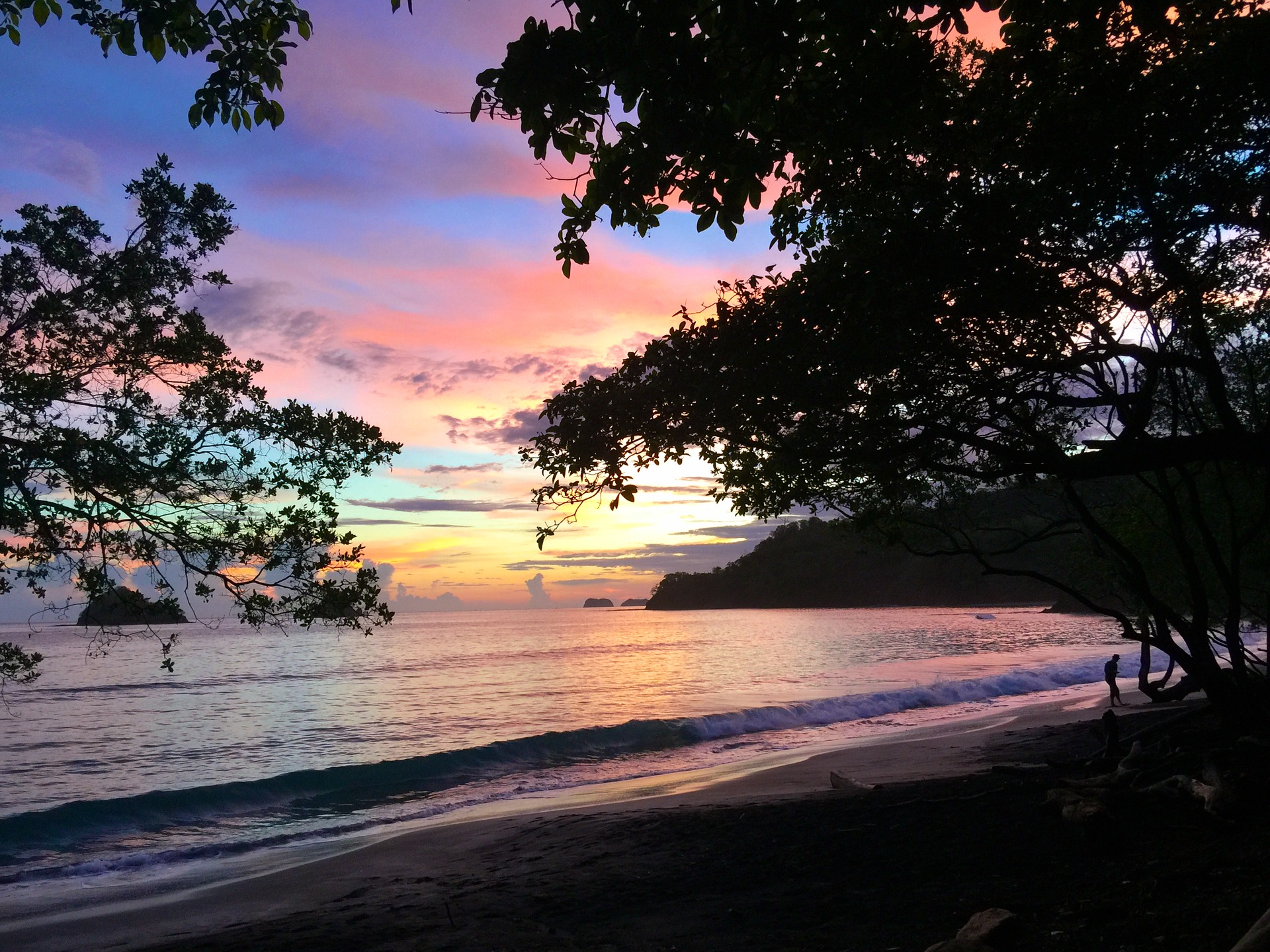 What's a Typical Retreat Day Look Like?
You get to wake up in paradise, watch the sun rise, eat a healthy breakfast, participate in movement and mindfulness yoga, fitness, or meditation before we bring the group together to learn Conscious Human Performance™ strategies you'll use to complete an afternoon group adventure challenge. Workshops are led by your Challenge Facilitators and Certified Conscious Human Performance Coaches, who have participated in some of the world's most challenging events. They are experts that are simply the 'best-of-the-best' in their fields.
s no 
"The Challenge"
is an exclusive invitation only event. 
Your first step to attending the Costa Rica Challenge is to schedule a selection interview call with one of our team members. 
Morning Movement
Mindfulness and Wellness
Chose to start your day with a healthy breakfast before enjoying a morning hike, yoga, meditation, or a workout.
Mid Morning/Afternoon
CHP Training and Adventure
Take a deep dive into Conscious Human Performance topics with your facilitators before heading out for a day of Adventure and unique team Challenges
Evening Connection
Coaching and Debrief
Integrate what you learned during the day with Group Reflection. Build deeply fulfilling relationships by sharing and growing together. Enjoy a healthy dinner while watching the sun set on another beautiful day.
High Conscious Human Performance Topics 
This program was designed specifically to introduce Conscious Human Performance™ and Evolved Education™ concepts to CEO's, Executives, and Entrepreneurs that are struggling or have plateaued in their growth or are ready to make a shift to systemically and exponentially increase their fulfillment and income, by connecting with who they truly are, their calling, and the value they bring to the world. 
For many participants, this introduction is the first step in taking a leap of faith to pursue their dreams to create a life they love and a legacy for the world.
We believe that the information revealed in this Conscious Human Performance™ and Evolved Education™ program not only will transform how you do life from day to day; it will also allow you to align yourself with your calling and to bring unprecedented value to the world.
This information is only presented by Zerkers & Training Certified CHP Trainers. Only a small number of highly trained leaders who have demonstrated excellence in human performance can present a program like this.
The experience of this training is unique to every individual. There is no right or wrong way— just your way. Feel free to explore all the possibilities while you are participating and write down all the questions that you need answered, so you can get the most out of your sessions.
Above all, it's mandatory to have a fun and challenge yourself! At Zerkers Challenge retreats you'll experience Conscious Human Performance by participating in five unique adventure challenges which connect with the topics you'll be learning during your time with us. The experiences you'll have and your willingness to grow and challenge yourself will exponentially increase the results during your experience.
s no 
The Challenges Program Overview
This experiential and transformational program is designed to support participants in developing advanced human performance techniques and abilities based on the unique principles and skills that encompass Zerkers proprietary Conscious Human Performance™ process. Zerkers is at the forefront of the human performance training profession. The CHP Training Program is offered at various locations nationwide. Zerkers CHP Certified Trainers are among the most highly skilled professionals in the world and are highly sought after for a variety of positions.
Module I Consciousness
(Spiritual Fulfillment)
Experience consciousness awareness and gain practical skills to improve your work and life experience. Evolve your consciousness and optimize your performance. We've designed this program to teach you transformational skills that can be used with yourself and others to significantly advances your personal and professional growth.
Module II: Connection
(Relationships)
Overcome many of the interpersonal relationships challenges we encounter both inside ourselves and in our personal and professional relationships. In this module you will learn about Conscious Human Connection™ and methodologies to create lifelong fulfilling relationships by aligning your values and increasing your energy levels.
Module III: Contribution
(Business & Career)
Unleash your true power by utilize your potential and unique abilities in your business and career. Play a bigger game in the world and optimize your performance at work. We've designed this module not only to teach you business and career skills, but to identify how to leverage your unique abilities to significantly impact the world.
Module IV: Commitment
(Health & Fitness)
Build mental resilience and challenge yourself physically to optimize your body's full potential. Learn how to get in the best shape of your life. We've designed this module to not only teach health and fitness skills but also significantly advances the way you are feeling and operating on a daily basis. 
Who Are Typical Members of Zerkers Community
Extraordinary Individuals on a Mission to Impact the World
Our community members are interviewed by the Zerkers team,
and hand-selected by peers for participation. Members are typically
leading professionals, coaches and thought-leaders who are committed
to directly improving the well-being of individuals and communities
around the world.
We covered a lot of ground during our sessions and I was surprised and very happy with our coaching . As far as the value of our time together, it was an 8-9... It's hard to get a 10 out of someone like me. I really enjoyed the sessions and gained valuable insight. Here is a quote that is written on the wall inside the SEAL training compound where students PT it's one of my favorites "The only easy day was yesterday". I look forward to our next session.
Mike V., Retired Navy Seal
I think this experience has changed me. I just became so happy, positive, and I feel so great since the trip! Thank you so much for inviting me on this amazing trip!
Amanda K, Project Administrator
These challenges will push you to your limits, but you'll have a great time in the process. Jon's all about living life to the fullest. All are welcome. Just bring ur heart.
Bryon H, Vice President
I cannot tell you how much weight has been lifted off of my shoulders and how powerful it feels to be reconnected with the deep feeling of why coaching is so attractive to me. I have been doing quite a bit of thinking and I'm really excited for our session.
Lauren T, Professional Health and Wellness Coach
As a partner on our Costa Rica Humanitarian Engineering trip/course, we found Zerkers to be reliable and well organized and their local expertise greatly improved the experience for the students and helped alleviate the logistical issues.
Aaron B, M.S., MET Coordinator – MSU, Denver
Gracias a todos por ayudarnos! Yard clean up, parking lot, chicken coop (monkey proof), compost bins and friends!
Pura Vida Church, Costa Rica 
Zerkers community and adventure challenges have created a positive impact on my life and have challenged me to pursue my passion and push my limits. Things I one thought were unattainable have become realities in my life. I am inspired and motivated to continue the journey to live life to the fullest. I now know anything is possible and I'm ready for any challenge life throws my way.
Jill V, Owner
Q. Where is Zerkers Challenge?
Zerkers Challenge takes place in Costa Rica Stay tuned for other Challenge location!
Q. What are the dates? When do I come and go?
Zerkers Challenge dates to be announced. Typically Challenges kicks off on a Tuesday afternoon, so you will want to arrive Tuesday morning. The event goes through the following Saturday evening, so you will want to fly out on Sunday afternoon.

Q. How much does Zerkers Challenge cost?
Tickets start at $10,000 and space is limited so we suggest you get your tickets sooner then later. The 4×4 and meal supplements are included in your ticket price, which means that Zerkers Challenge includes everything from the time you land in Costa Rica on Sunday until the time we drop you back off at the airport the following Saturday.

Q. What are the accommodations like?
Overlanding Costa Rica mean roughing it. You'll be staying in a rooftop tent, connected with nature and beautiful views . Think tropical adventure – no air conditioning, no private bathrooms and no housekeeping. Plus, the good news is you get to share a 4×4 with people you've never met!

Q. Can I pick my overlandingmates?
Yes and no. We'll do our best to match you up with your chosen overlandingmates, but part of the fun is also meeting new people and making those connections. Of course, if you're a couple we will keep you together! You can send overladingmate requests to hq@zerkers.com

Q. What kind of food will we be eating?
A great benefit of having a small, outfitted 4×4 means having amazingly fresh and delicious self prepared meals by you and you team in the morning and afternoon. In the evenings we will be cooking dinner together as a group.

Q. What if I have dietary restrictions?
Have any special dietary needs/requests? No problem! Just email hq@zerkers.com
Q. What kind of drinks are included?
We'll be drinking super healthy, think coconut water, smoothies, green shakes, etc. All your non-alcoholic drinks are included. We've also included a small budget for a few beers for those who enjoy a cold one.

Q. What should I bring and what should I wear?
You will be provided a complete packing checklist once you register for Zerkers Challenge.

Q. Can I bring electronics?
Yes, you can, but we bet you don't use them. Nor should you! Being in the moment makes a huge difference so try leaving it all behind. Seriously. We dare you!

Q. Can I speak or present at Zerkers Challenge?
If you're an attendee and have something you think would make for a good workshop, please just note that on your application or contact us after you sign up and we can discuss the possibilities.

Q. Am I too old for Zerkers Challenge?
No way! We've developed a challenge program that everyone can participate in…and there is truly something for everyone!

Q. What if I don't want to participate in some of the day's offerings?
We encourage everyone to push themselves out of their comfort zone during Zerkers Challenge. However, if there is something that you are absolutely terrified about participating in during the experience, we will not twist your arm and there is no pressure to participate. We just ask that you stick with the group and respectfully observe.

Q. Can I volunteer at Zerkers Challenge?
Thanks to our amazing team of coaches and their co-facilitators, we're all set in the volunteer department. However, if you would like to get on the list for potential future volunteer opportunities please email hq@zerkers.com

Q. How much time is learning versus fun?
Each moment of Zerkers Challenge is filled with an abundance of learning and fun. We'll be spending time in intense moments of learning and connecting as well as relaxation and fun. Remember you get to create a lot of your own experience. It's totally up to you.

Q. How do I know If I am accepted?
Once you apply, our review committee will take a look at your application. You'll typically get a response from us within 72 hours. At that point we will ask you to make your reservation or forfeit your spot to the next qualified applicant.
Q. Is my ticket transferable?
Nope. This is an invitation and by application only event, your ticket is non-transferable. However, in the case where unexpected circumstances arise, you can recommend a guest which will go through the same screening process that you went through to attend. If they are accepted, they may take your spot.

Q. What if I need to come in late or leave early?
Well, if you really need to – sure, but who wants to miss part of Zerkers Challenge!? If you do need to come in late, you'll need to arrange for your own transportation from the airport and let us know about your travel plans after you sign up.

Q. Can I bring my kids? My dog?
Zerkers Challenge is currently an adult only event – that means all attendees must be at least 18 years of age. We love pets, but unfortunately, they're gonna have to skip out on this one.

Q. What if I get my flights for CR and for some reason the retreat gets cancelled or rescheduled?
To prevent any financial losses incurred due to unexpected circumstances and events beyond our control we recommend purchasing travel insurance when reserving your flights through our travel logistics team who will be handling all airfare reservations.

Q. What if I need to unexpectedly cancel
If for any reason you cannot attend and need to cancel prior to 90 days, we will refund your registration minus any expenses incurred as a result of your cancelation. Generally, within 90 days of the trip there are no expenses incurred. In the case that you cancel 60-30 days out we reserve the right to refund your registration minus expenses incurred (i.e. non-refundable deposits for logistics planning, event insurance, accommodations, adventure experiences, and supplies. Your trip insurance may cover these expenses.
A Truly Amazing Experience 
---
"Zerkers is an intersection between evolved education and adventure challenges to serving individuals and communities around the world. I'm truly grateful for the amazing people and team members that continue to support the mission."
– Jon Christian
Founder of Zerkers
"The Challenge"
is an exclusive invitation only event. 
Your first step to attending the Costa Rica Challenge is to schedule a selection interview call with one of our team members.